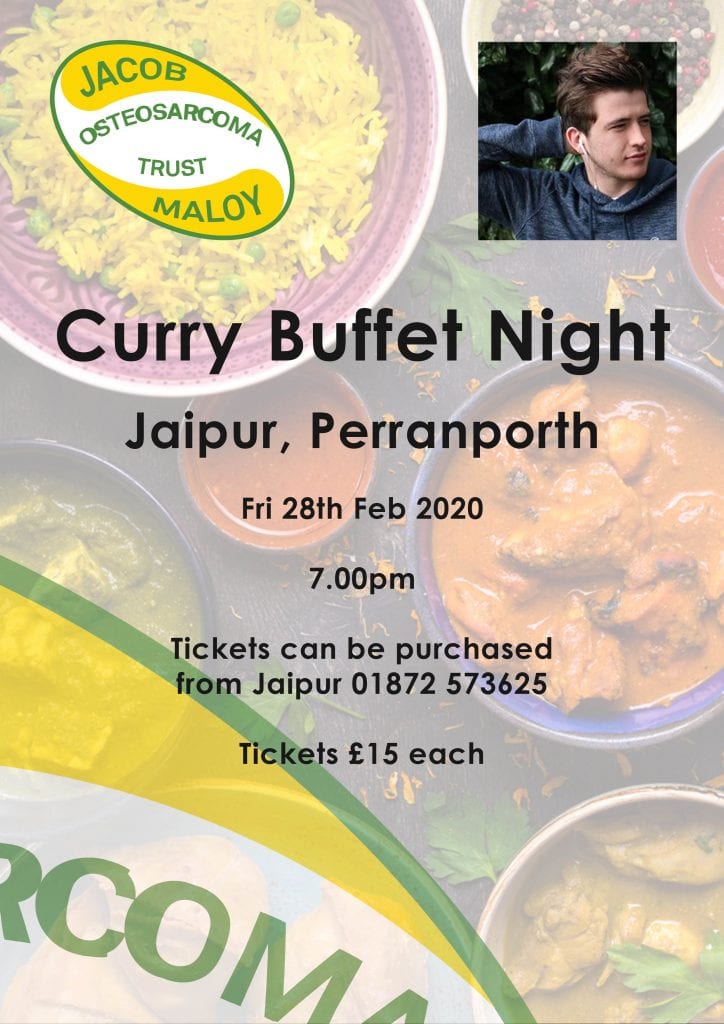 POMPEII OR BUST – 28th Sept – 3rd Oct 2019
Good luck to Andy and Jason in the Banger Rally Challenge and raising funds for JMOT. This trip is totally self-funded, so let's help them raise lots of money. Any donation big or small gratefully received via Virgin Money Giving.
http://www.bangerrallychallenge.co.uk/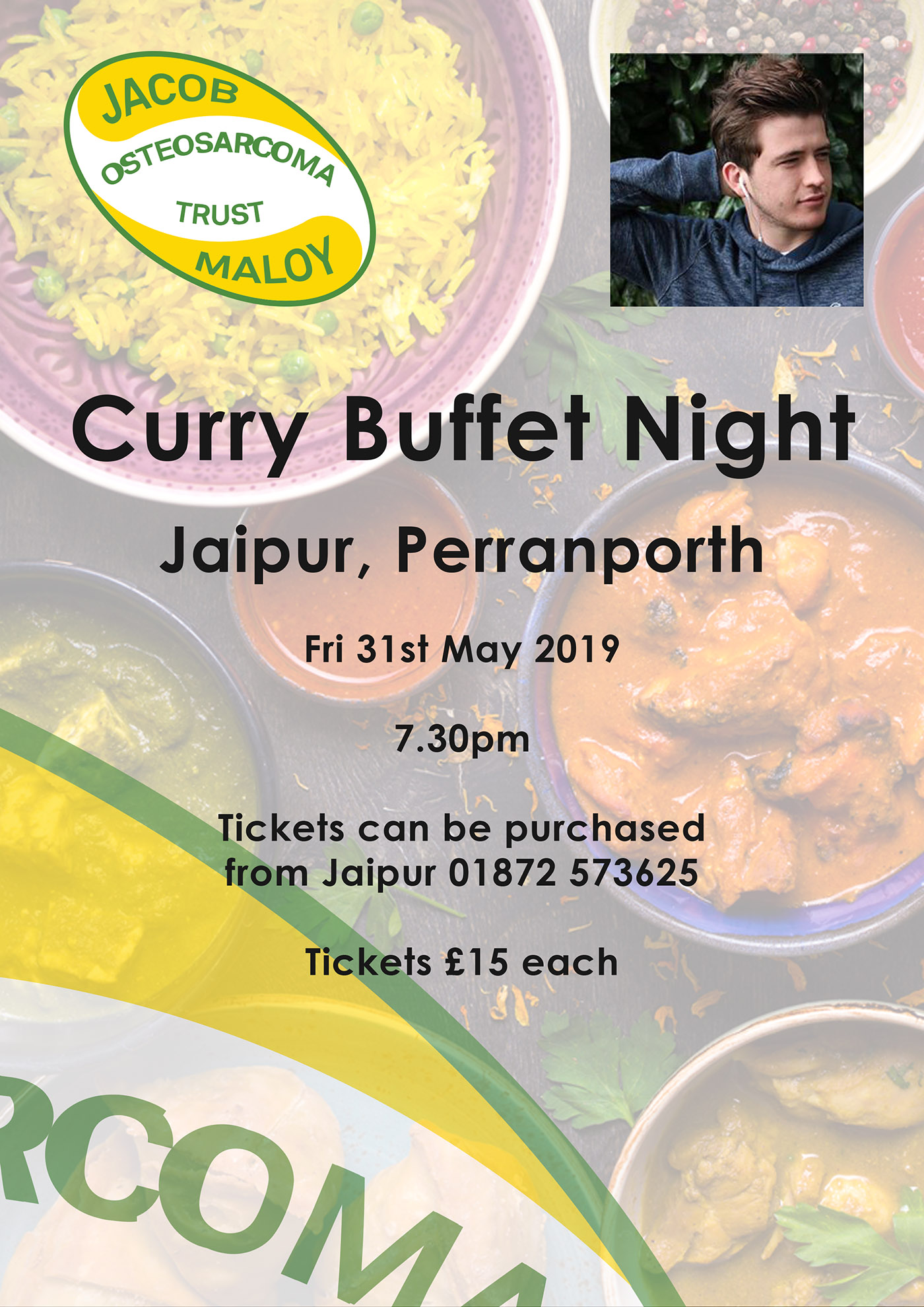 October 2018 – Our thanks to the runners!
October was an active month with three running events and an awesome sky-dive, all to raise funds for JMOT. We are really grateful to these lovely people for getting out of their comfort zones in support of our charity! So here are the name checks along with our thanks…
Plymouth 10k
We had a great team from Plymouth University, comprising Lisa Rowe, Suzanne Robinson, Bridie Kent, Ruari Cassidy, Jennie Aronsson, Hannah Ames and Anna Chick. Thanks to you all and to Plymouth University for the kind sponsorship.
Truro Half Marathon
Emma Fox smashed out 13.1 miles around Truro. A fantastic run – thanks Emma!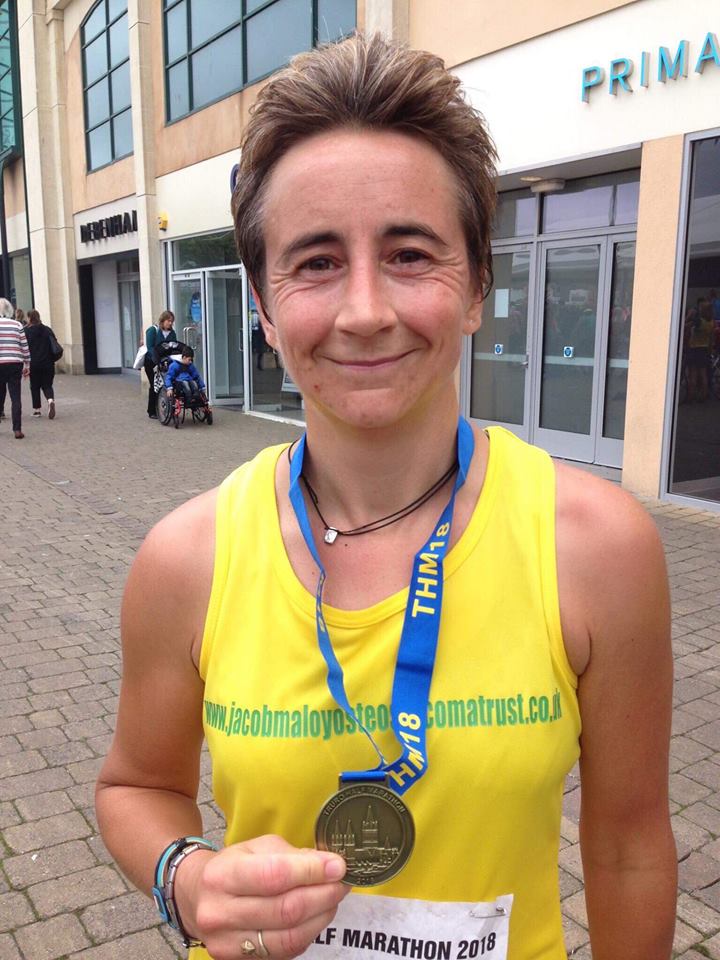 Dublin Marathon
Not only was Bridie Kent one of the Plymouth University team running in the Plymouth 10k race earlier this month, she also ran the 26.2 miles of Dublin Marathon for JMOT. Awesome! We are so grateful to Bridie for her support and also congratulate her on such a great achievement.
Anna Onslow's Snowdon Challenge – July 2018
Anna successfully completed her Snowdon challenge. In doing so, with a very generous donation from Eva McDermott, a fantastic total of £550 was raised for the Jacob Maloy Osteosarcoma Trust.
Thank you so much to Anna and Eva – we are really grateful to you both!
Beach Tag Rugby – June 2018
JMOT entered a team in The Watering Hole's beach tag competition at Perranporth on the 30th June. The team was made up of some of Jacob's rugby friends and teammates. Fantastic weather and further funds and awareness raised. Our thanks to all involved!
Jacob Maloy Prize 2018
This year's winner of the Jacob Maloy Prize, Megan Liddington, presented with the trophy by Wilfred at the Richard Lander Celebration of Achievement held in Truro Cathedral.
Megan was awarded the prize for her commitment and contribution to Performing Arts at Richard Lander.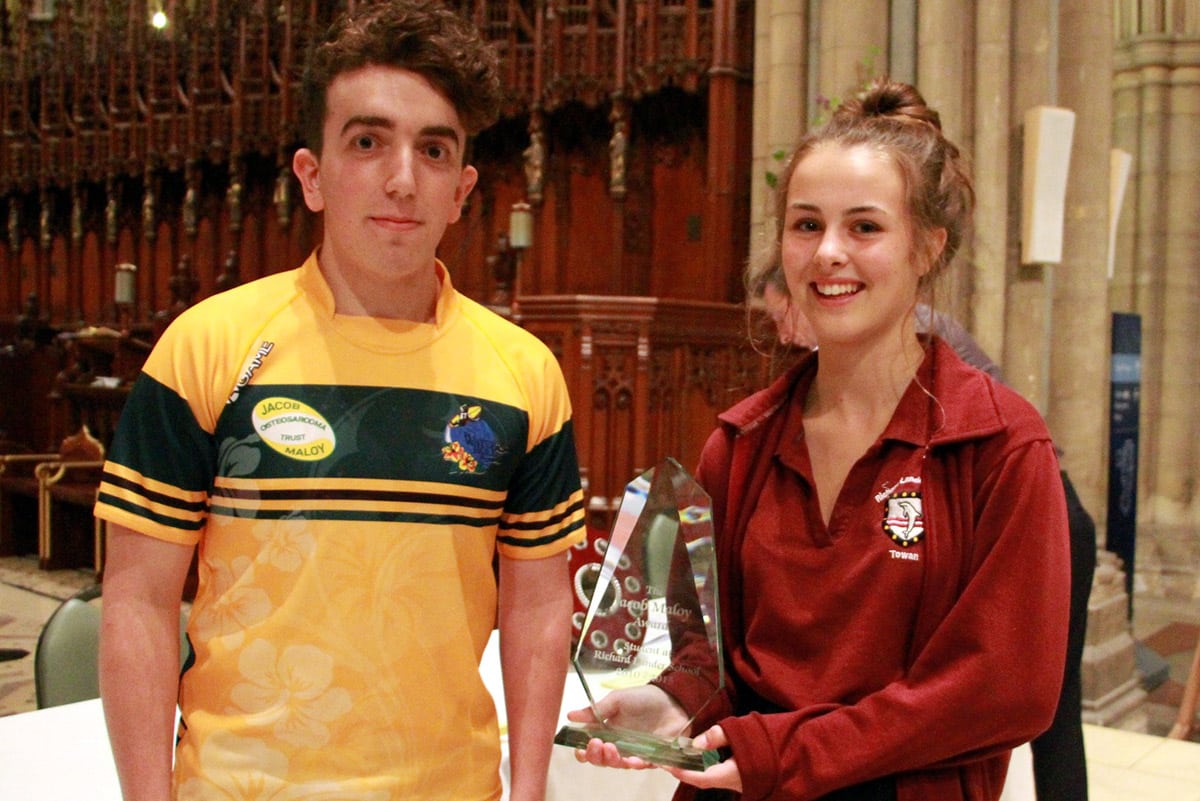 Pebbles
We are placing these in various places across the County and hope that when the pebbles are found it might encourage more to visit our website or seek out our Facebook page.
Perranporth Beach Cricket – 22nd July 2018
Another great event on Perranporth beach, organised by The Watering Hole! Glorious weather and more hard work and generous donations from our supporters enabled us to raise over £700!
Thank you so much to all involved and particularly to Marilyn Job and Loz Braiden.
Tunes in the Dunes – June 2018
Pictured here is the lovely Pixie Lott with her Forever Jacob wristband! She  was touched by Jacob's story and keen to find out more about our efforts.
A whopping total of £771 was raised over the 3 days during Tunes in the Dunes. Thank you so much to all who helped our fundraising and those who gave so generously. We also spoke to so many lovely people who were interested in the aims of the charity and the plans we have for using the money raised.
Massive thanks to the continued support of Bob, Marilyn, Tommy and & Jamie Lee at The Watering Hole. Bob is pictured here along with  members of the JMOT committee and some of Jacob's former team mates.
Camborne Colts Raise £300
Huge thanks to Camborne Colts who raised the fantastic sum of £300 for the Jacob Maloy Osteosarcoma Trust at their recent Presentations Night. Dave pictured here being presented with a cheque by Camborne Colts Chairman Roger Worden & Head coach Adrian Trewhella tonight, at the last social this season which was well supported by players, coaches and parents.
Christmas Carols at The Watering Hole, Perranporth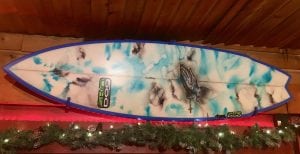 We are so grateful to Bob and Marilyn at The Watering Hole (once again!) for their continued support. Thanks to both for hosting this evening, arranging the raffle and helping make it such a success. The evening raised just over £800 for the JMOT and saw Jacob's surfboard proudly on display for the first time.
Thanks also to all who came along to support.
Katie's head shave
Katie Dobson was a friend of Jacob's. A true friend. She is currently a student at The Northern School of Contemporary Dance in Leeds.
On Saturday 11 November 2017 Katie had her head shaved in memory of Jacob and to raise funds for the charity. We are so grateful to Katie for this brave and selfless act. We are also pleased to announce that she deservedly smashed her fundraising target of £800. Brilliant!
Greenmount Carpets Charity Rugby Match – 24 September 2017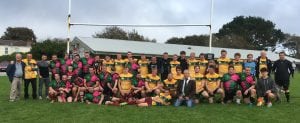 Thank you so much to Jeremy and his team at Greenmount Carpets for this event.
It was a great day and we are so grateful for their kind donations and to all others who played, attended and gave their support.
The Maloy Memorial Match – 14 January 2017 at Perranporth RFC
This was a particularly poignant event, being held just after Jacob would have been 18 years old. However, as Jacob would have wanted, the day was not short of smiles as we shared our fond memories of him.
Thanks to all who attended and those who helped to organise this event. We are particularly grateful to Bob, Marilyn and Tommy Job at The Watering Hole. The event raised over £2,300 – thank you so much everyone!
Rugby 7's – 13 May 2017 at Camborne RFC
This was a hugely enjoyable and successful day. We are so grateful to all those involved – the players, supporters, sponsors and of course the organisers and our hosts at Camborne RFC. Our extra special thanks goes to Shane and Helen Tellam for their tireless effort and generosity in making this event such a success.
We are pleased to announce that we raised just over £6,800. Thank you so much to all for your kind donations and support.
The Maloy Memorial Rugby Match 2018
The second Maloy Memorial Rugby Match took place on Saturday 6 January 2018 at Perranporth RFC. Like last year there was a great turn out but this year we were blessed with sunshine and a clear blue sky.
The match was followed by a get together for food and drinks at The Watering Hole. Once again we are so grateful for the support of the Job family – thank you Bob, Marilyn, Tommy and Jamie-Lee!
Another big thank you to the Tellam family, Shane, Helen, Samson and Rory. Between them, they were responsible for arranging and promoting the event as well as providing the referee and a couple of players!!
And of course well done and thank you to all the players.
The event raised nearly £500 thanks to the generosity of those who attended.
Curry & Quiz Night – Nov 2017
We are pleased to say that the quiz and raffle raised just over £200.
Our thanks to Mike and Carol at the Bolingey Inn, near Perranporth for their support and all who came along.
Richard Lander School – The Jacob Maloy Award
Jacob was a student at Richard Lander School in Truro. He is fondly remembered there as a popular student of a kind and caring nature, having a particular passion and talent for sport and drama.
The Richard Lander School is a keen supporter of The Jacob Maloy Osteosarcoma Trust and has set up an annual award in memory of Jacob.  The Jacob Maloy Award is given to a student who has made an outstanding contribution to school sports or creative arts.
This year's Celebration of Achievement was held at Truro Cathedral and saw the inaugural presentation of The Jacob Maloy Award given to Fred Snell in Year 10 for sport.
Fred is pictured here being presented the award by ex-student and close friend of Jacob, Wilfred Dymond and Andy Mansell, Trustee of the Jacob Maloy Osteosarcoma Trust.
Jacob's parents, Bev and Dave Maund, said:
'Thank you for this wonderful recognition of our gorgeous son and his contribution to Richard Lander School. We know he will be there looking down and feel very proud'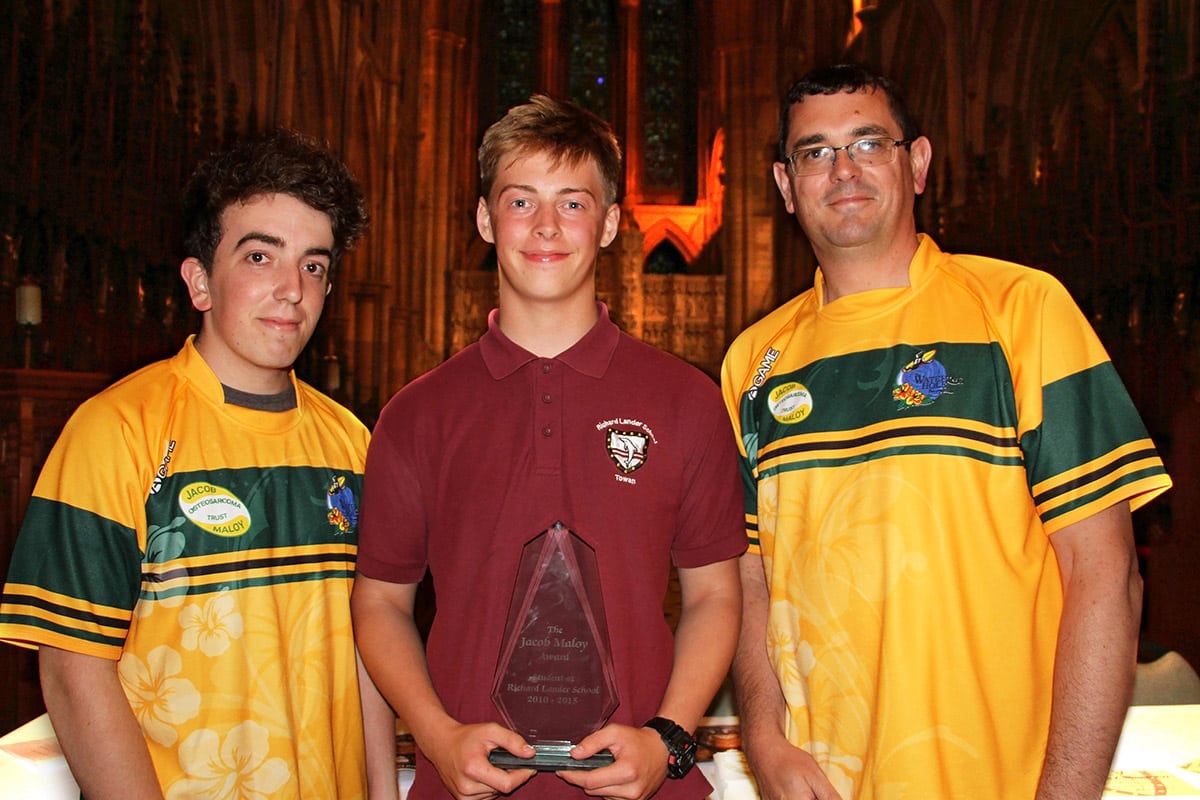 Left to Right – Wilf, Fred and Andy.